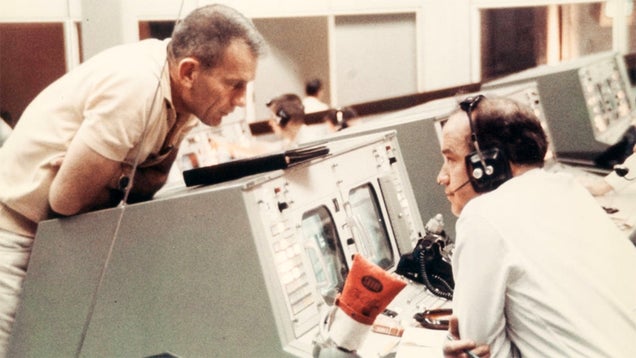 S
The upcoming Space Exploration Signature Auction by Heritage Auctions (November 1, Dallas) offers tons of fascinating space stuff for sale (as space auctions organised by HA always does). Browsing through the 473 lots I have found these official NASA photographs especially interesting.
These photos depict various scenes taken in the operations and recovery rooms during unmanned and manned spaceflights, showing ground heroes of spaceflights: mission control workers, flight directors, and executives. Most of the images was shot by longtime NASA photojournalist Andrew "Pat" Patnesky, who was at Mission Control for every flight and became an integral part of these flight teams.
---
The moment of shock: this famous shot shows Jay H. Greene flight director during the Challenger tragedy in 1986, shortly after he learned that "Challenger's launch phase was not nominal."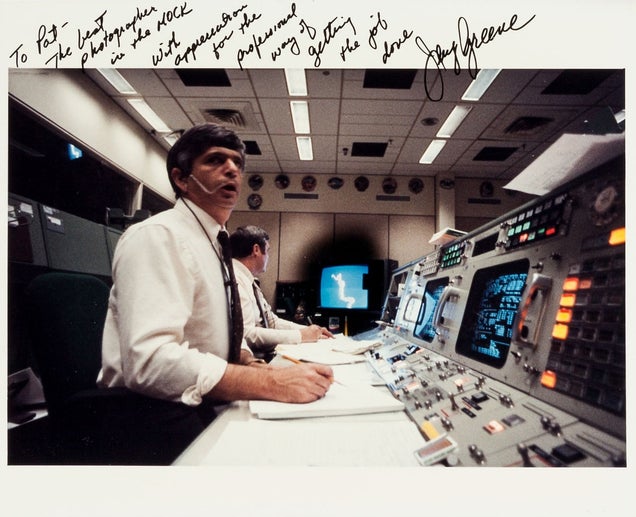 S
---
A moment of joy: Eugene F. Kranz flight director is rubbing Patnesky's head for "luck"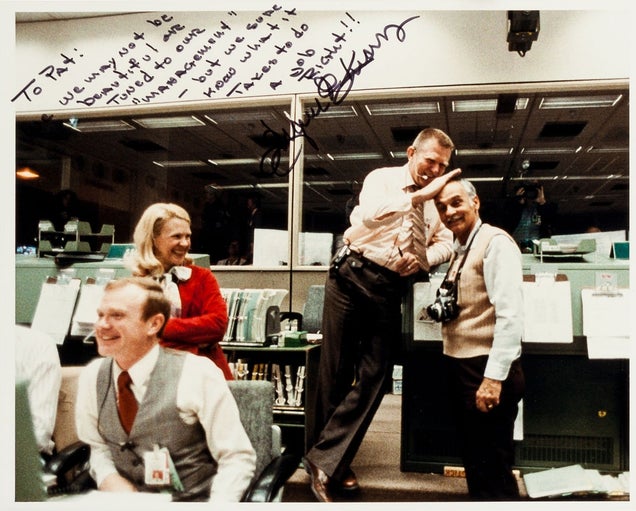 S
---
Brown box, red mug. (Houston Mission Control Center , 1968)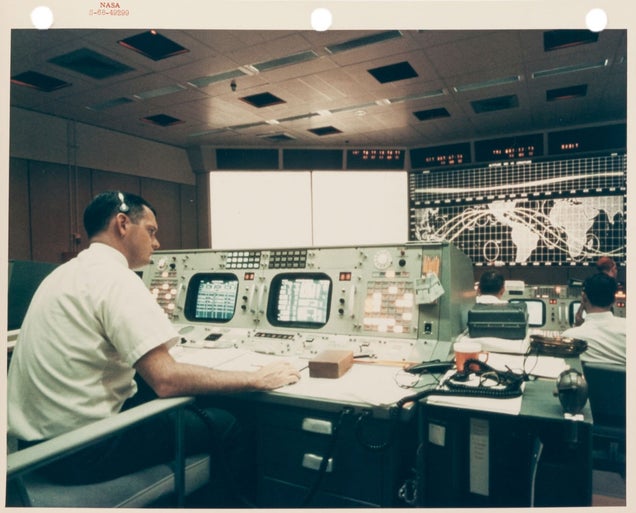 S
---
A rather busy control room scene from 1966.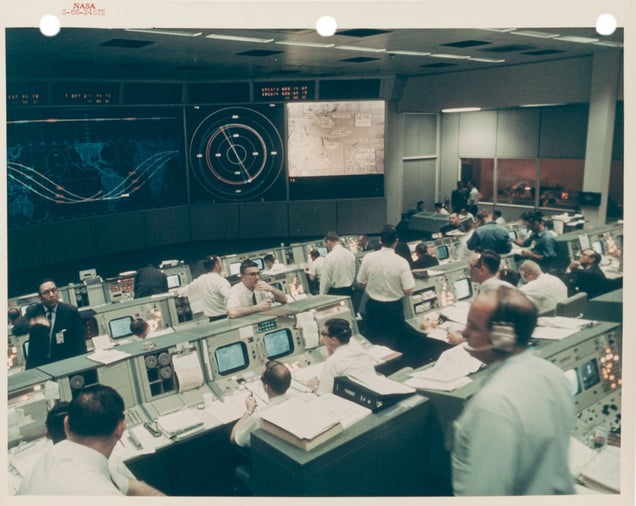 S
---
Well, a broom. Because why not?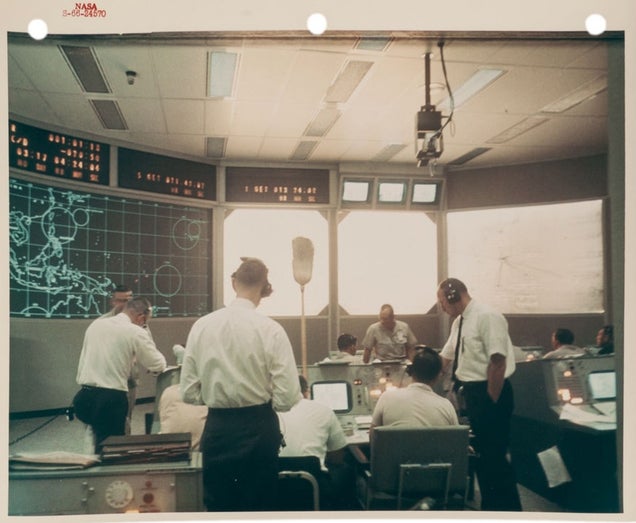 S
---
When smoking was lot more acceptable and ashtrays were lot bigger.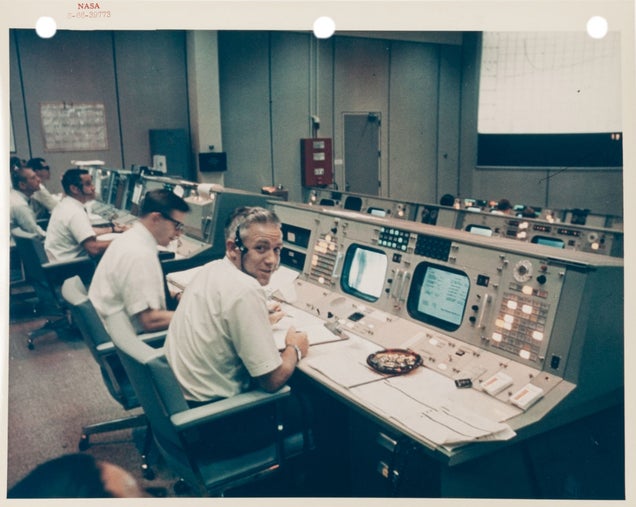 S
---
So you think there are too many cigarettes are smoked in Mad Men? No more than cigars in NASA control rooms!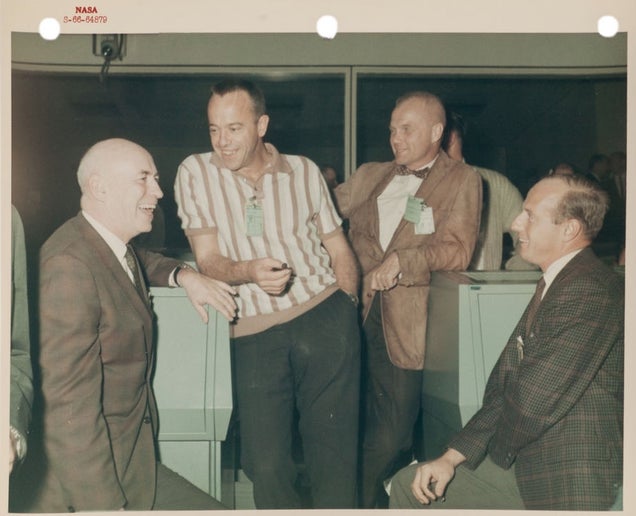 S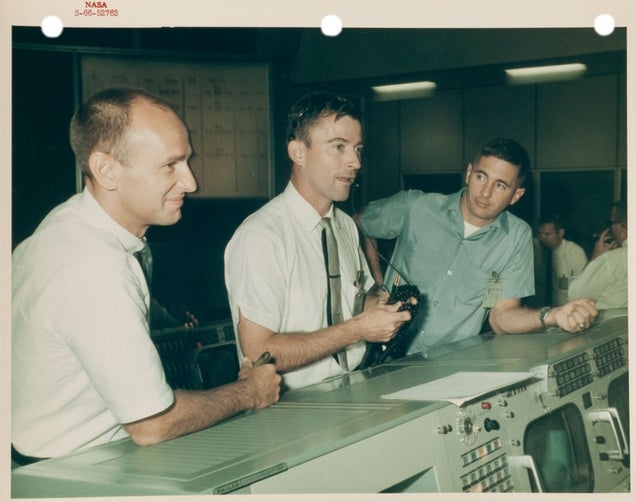 S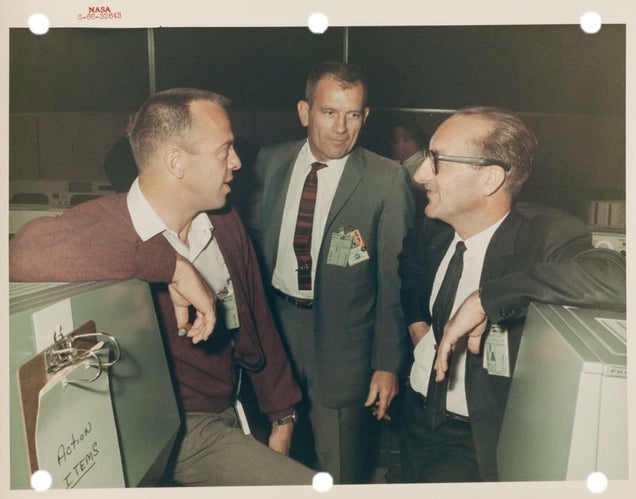 S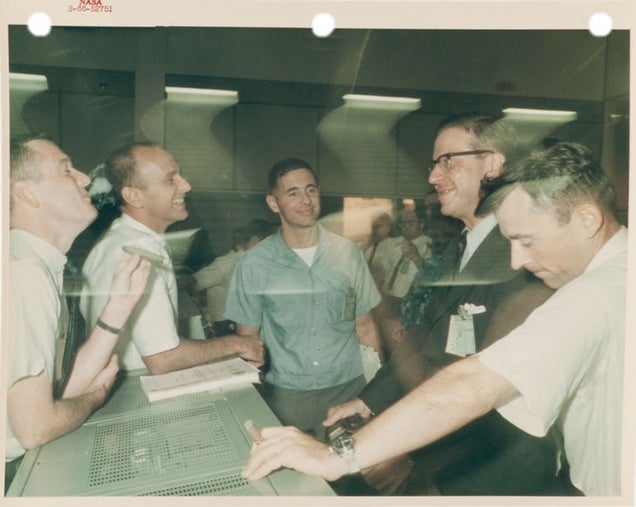 S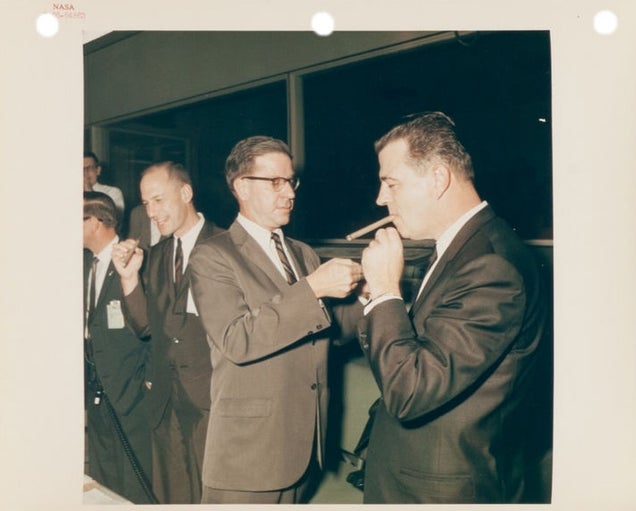 S
---
Look at those HUGE displays from 1965!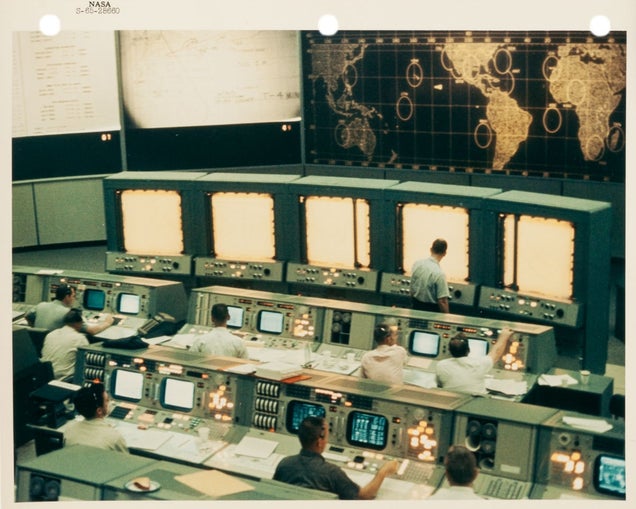 S
---
Nice panoramic view during one of the Gemini flights, 1965.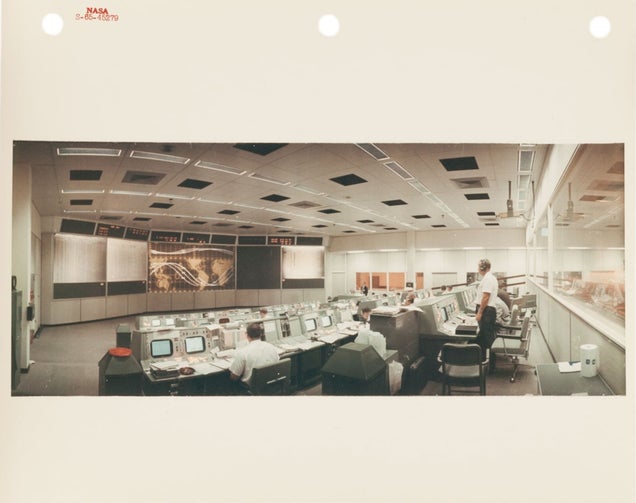 S
---
They had a problem. Three NASA astronauts, Stafford, Shepard, and Mitchell, discussing the Apollo 13 situation at Mission Control.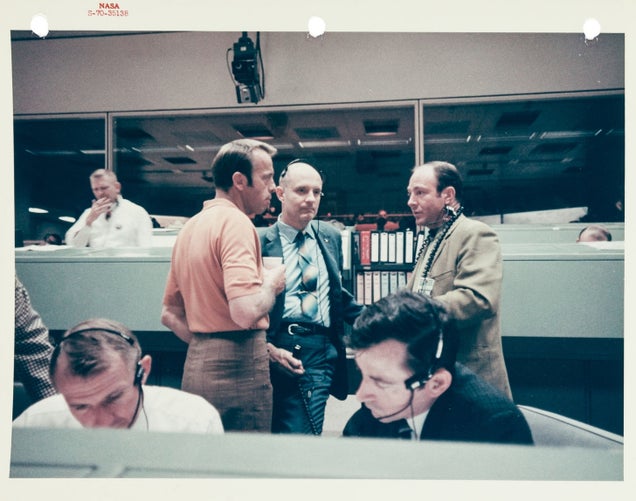 S
---
Moon looking down over Mission Control Center in the evening of December 24, 1968, at exactly the same time the Apollo 8 astronauts were making their famous live telecast.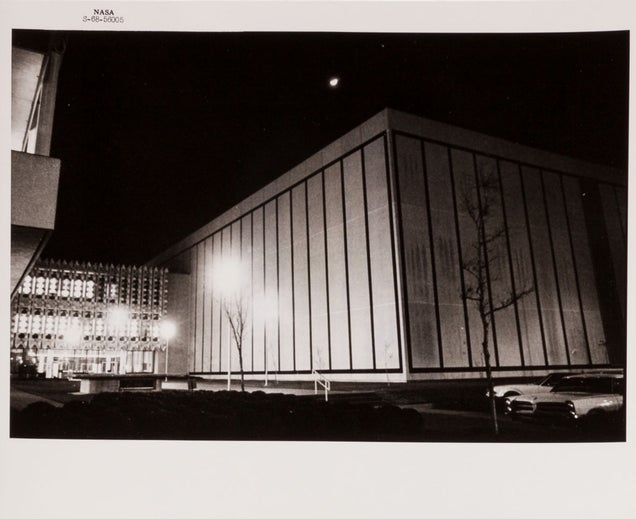 S
---
Top photo: Deke Slayton (on the left), head of astronaut selection in 1965.